Best Tool to Get automated response with just a MISSED CALL

Missed call services are key players in integrating customer database along with a variety of utilities including opt in & opt out services, survey polls and many more. This feature provides smart data collection from customers with ease of use as the customers carry no cost of the enrolment process. The prominent utility of missed call service is the speedy acquisition of customer details with a fully automated new age mechanism.
The customer is provided with a virtual number on which he can initiate a call. As soon as the customer calls, the call gets disconnected automatically and a SMS will be triggered with customized content to customer's mobile number.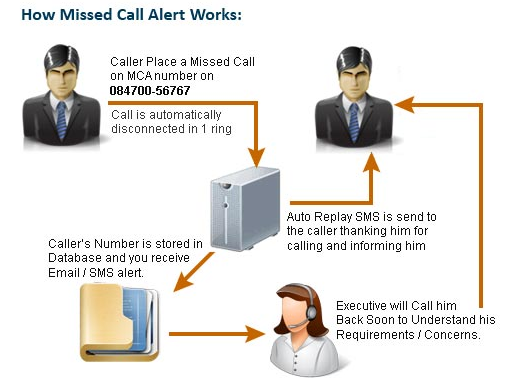 Miss Call Service Benefits
Missed Call Services Solutions Come With these Amazing Features
You Can Use Missed Call Service for following